Mikumi Hospital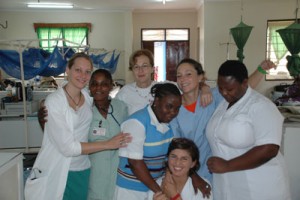 In Africa the project is active at the maternity and ginecology wards of the St. Kizito Hospital in Mikumi, Tanzania.
The project, started in February 2013, will increase maternal health and it will contribute to riduce the infant mortality rate that in Africa is terribly high (in this country every year 4.5 milion children under the age of 5 and 265 thousands mothers die).
Created 20 years ago as a dispensary by catholic missionaries, St.Kizito has become a hospital recognized from the Ministry if Health in January 2008.
The hospital serves a catchment area of about 120.000 people and among the many activities that the project includes, there is buying nutritionals kits, missing equipment and urgently needed medicines.
In the pediatric ward there are on average 30 kids to visit every day; most of them have less then 5 years old and suffer of infectious diseases like Malaria, pneumonia and gastroenteritis; many are even the AIDS cases and several are the undernourished childern.
Unfortunately we have certified the spread of AIDS: many women are affected from this infection and so their children.
The project will try to improve the health status of mothers even before the birth, providing osteopathic treatments to ease the expulsion phase source of many problems for mothers and fetuses.
Mikumi's playground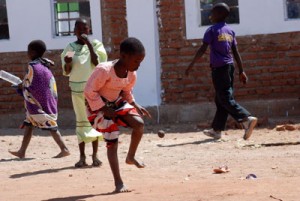 In Tanzania there are three types of diseases:
infectious, due to the action of pathogenic bacteria and viruses. The main ones are: AIDS, cholera, diphtheria, Ebola, plague, measles, tuberculosis, tetanus, pneumonia and typhoid;
parasitic, due to lice, mosquitoes, worms. The main ones are: yellow fever, filariasis, malaria, leishmaniasis and sleeping sickness;
from food shortage, due to insufficiency of food, both in quantity and quality.
The infectious diseases continue to pose a serious problem for the health of the population, but in several cases they are infectious potentially predictable.
In Tanzania two elements are particularly important: access to vaccines and to policies that promote the use of them and access to medical facilities that, in most cases, are far from the villages and for a fee.
Furthermore, climate change with increasing temperature has widened the spread of mosquitoes area, spreading malaria to new areas; it also increased algal blooms, extending the survival habitat of cholera microbes.
The low amount or lack of drinking water, along with poor hygiene conditions, ease the spread of other diseases.